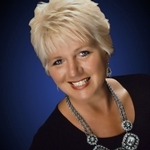 Text SoldbyMichelle to 85377 for my Mobile Business Card.
I am a life long resident of the Central Illinois area. We moved to the Panhandle area in August 2018. Our family truly loves the warmer climate and living so close to the beach. Outside of real estate I love spending time with my family. We love to cruise to warm tropical climates around the world.
The process of buying or selling your home is one of the most important investments you will make in your lifetime.
I am very eager to help you find the right home that will fit your needs. With my strong work ethic, quality service and love for people I will leverage our latest technology to give you all of the latest and up to date options.
I will personally work for you as if it was my own home. We will work as a team in every step of the way to find you the right house.
Give me a call today and let's get started!