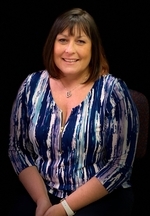 Text Suzunsells to 85377 for my Mobile Business Card.
     Hi, My name is Suzun. I moved to the Santa Rosa Area 5 years ago and fell in love with the area. It's rural enough for everyone to spread out and yet a few minutes away from the city and beaches. My husband of 27 years and I love to fish and ride ATV's so being in this area is perfect for us. We have 2 wonderful children, one is in college pursuing her dreams and the other is in the Navy serving our country. I am very proud of both.
     I am proud to be part of Exit Realty N.F.I for many reasons but to name just a few of my favorite is the people. You meet them and they make you feel comfortable and approachable. They take part in the community such as Habitat for Humanity and Ronald McDonald House. Exit Realty itself is a growing real estate company who believes in seeing their agents succeed and provide great resources to help. Agents helping agents to succeed is awesome. To me, these ideas that Exit has are incredible and builds more excitement for me. Who wouldn't want to be part of the Exit family?
     I have been working in the service industry pretty much my entire adult life. I have spent that time in different areas working with customers. listening to what they want and what they need. I pride myself on listening to the customers and work diligently on exceeding their expectations. I determine my success, not on money or social status but by helping others and knowing that I am apart of the reason they are able to achieve their goals and/or dreams.
     I am very confident that I can do the same for you. Buying or selling a home can be stressful and maybe a little overwhelming but I know that I can help. Reach out to me and let's start working on your dream.